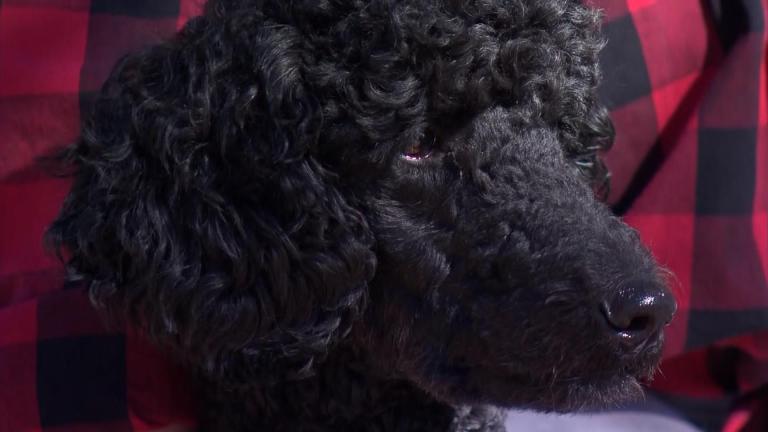 Savanah Overtruf, a Loveland woman, is a regular customer of a restaurant. She visits the place weekly with her mother and her service dog, Liea, who alerts Overtruf before she experiences seizure attacks. Overtruf has been diagnosed with schizophrenia, depression, migraines, and Tourette syndrome.
Overtruf was surprised because one Tuesday night, the restaurant owner, Khai Tran, suddenly asked her to show proof that Liea was a real service dog. Tran told Overtruf that he can service her for that night but next time, she must show him proof of her service dog. When interviewed by CBS4's Jeff Todd, Overtruf said,  "When something like this happens it makes me feel lesser in my community."
It's common for business owners to misunderstand assistance animal laws. While Khan was only concerned about people bringing fake service animals to his restaurant, experts state that asking for proof of a service animal is against the ADA and Colorado Anti-Discrimination laws. Restaurants are allowed to ask assistance animal owners only 2 questions: 1) "Is the animal required because of your disability?" and 2) "What task does it perform?"
Overtruf said that adherence to the law is important for her and other service animal owners. She would love to go back to the restaurant and simply wants the owner to know that what he did was against the law.
Article source: CBS Denver
Are you an owner of an assistance animal?
The Service Animal Registry of California invites you to have your assistance animal registered in order to designate its status. We also encourage you to take our online classes so you can be fully aware of your rights and gain more knowledge about your support animal.
Finally, we present to you our book entitled, "ASSISTANCE ANIMAL LAWS: LEARN YOUR RIGHTS REGARDING SERVICE ANIMALS, EMOTIONAL SUPPORT ANIMALS, THERAPY PETS, AND OTHER DOGS, CATS, AND ASSISTANCE ANIMALS" to provide you with a complete education on assistance animals.
Purchase your copy of the book by clicking the text or image below.
ASSISTANCE ANIMAL LAWS: LEARN YOUR RIGHTS REGARDING SERVICE ANIMALS, EMOTIONAL SUPPORT ANIMALS, THERAPY PETS, AND OTHER DOGS, CATS, AND ASSISTANCE ANIMALS